Since nearly 50% of monthly podcast downloads come from older episodes, imagine the possibilities Dynamic Insertion can bring! 
Dynamic Audio or Ad Insertion (DAI) poses as a powerful tool for podcasters to provide value for older (over 1 month) published episodes in addition to being a mere tool for easy ad insertion for new episodes. Turns out, it can rejuvenate old episodes too!
Firstory recently released our Dynamic Audio Insertion's (DAI) (v 1). 
Here are several implications of this release:
Rejuvenating and Capitalizing on Old Episodes :
As a podcast hosting platform, we've studied the performance of 10,000 podcasts, millions of podcast data, for a year and found that 48.4% of total monthly downloads actually come from episodes published before that month. That means 48.4% of previously-neglected podcast downloads to capitalize on!
Let's assume John's podcast has a total of 100,000 downloads for the month of November (Nov. 1 to Nov. 30). Excluding the recent episodes that drove these figures, how many of these 100,000 downloads do you think came from older episodes published before November?
In this case, the distribution of monthly downloads for John's weekly podcast would look something like this:
51.6% attributable to the month's episodes
48.4% attributable to episodes posted prior to November
Taking on this perspective, with DAI, podcasters can:
Change the way ad spaces are pitched and negotiated
Change the way events and activities are promoted into podcast episodes
Old episodes used to serve as historical data to determine future episode performance (where ad spaces are sold and events are announced). Now, we redefine this reality by making ALL episodes relevant and of value.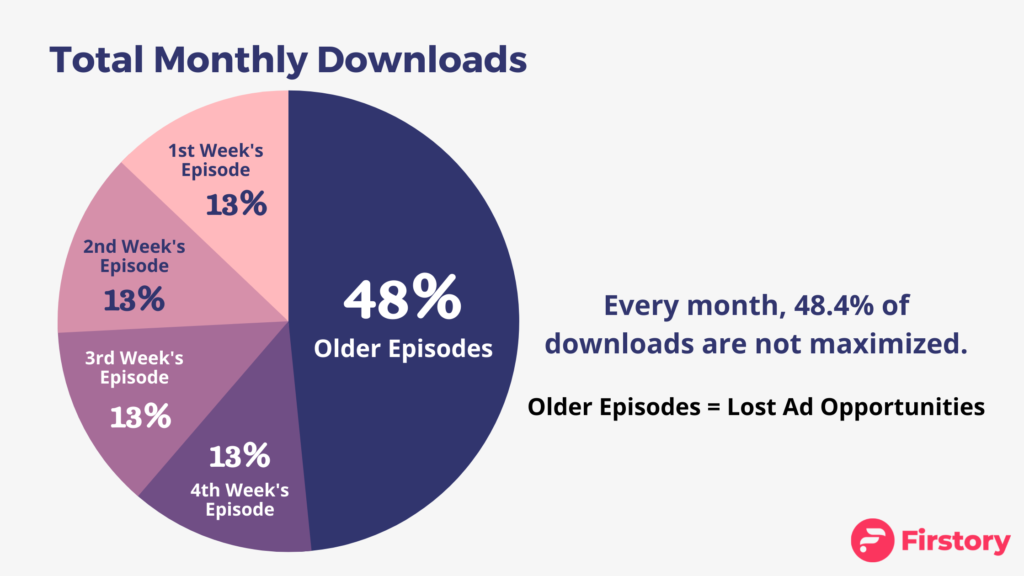 What This Means: Pitch Differently and Make Money
The Dynamic Audio Insertion (DAI) allows you to easily insert ads into BOTH old and new episodes, providing creators with another option for ad insertion pitching and negotiation.
In the past, many small and medium indie podcasters could only take their average episode downloads as bargaining chip when negotiating with brands because only FUTURE episodes are relevant to them (Since there was no easy and simple way to place ads into old podcast episodes).
Because of DAI, creators can now pitch their entire podcast as a whole, "selling" past episodes along with future episodes. Ads can be placed into previously-published episodes without the need of re-editing and re-uploading.
Add value to your podcast. From "I have an average of 1,290 downloads per episode," we're now able present with "I have 10,000 downloads every month."
DAI also make ads appear as content and cannot be obstructed by ad blockers.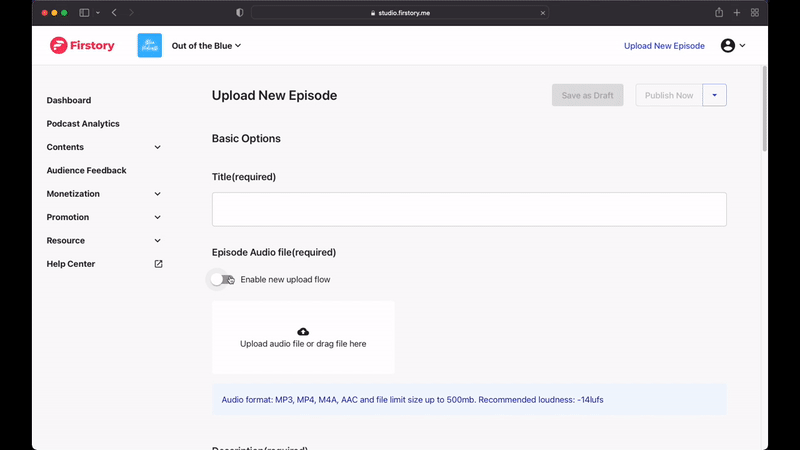 Change Your Promotion and Marketing Methods
Through DAI, podcast creators can effortlessly swap different parts of episodes like the opening music, opening message, and promotion messages for events or activities.
Without DAI:
Your latest events and announcements would only be found in your latest episodes.
Only your latest episode will contain information on your latest events such as: "We have a Christmas Party next week. Don't forget to sign up!"
With DAI:
You can easily include timely messages in all your past episodes, where most of your downloads are coming from.
No matter which episode your audience is listening to, they can stay up to date!
Effortlessly update audio snippets for any info, social media, or podcast updates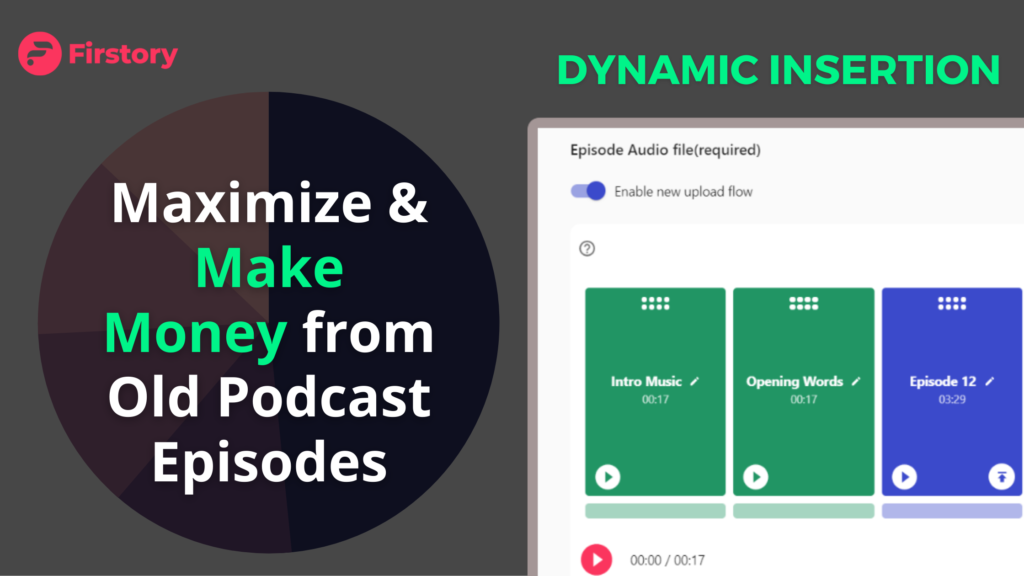 Firstory's first version of Dynamic Audio Insertion (DAI) was released last December 10, 2021. The first version only supports single episode insertion, where creators would have to insert audio blocks into every episode, one at a time.
Version 2 is set to be launched in the first quarter of 2022 to support mass insertion.
"Dynamic Audio Insertion" may also be upgraded and transformed into "Dynamic Ad Insertion."
We've wanted to release this feature for a long time already. Thank you for your constant support and feedback, enabling us to turn this idea into a reality.
The possibilities and growth space for this feature are limitless.
The team would love to hear all your questions and suggestions.
Thank you!