Getting feedback for your podcast can be a challenging process. For one, your show is distributed across several sites like Spotify, Apple Podcasts, Google Podcasts, Stitcher, and so on. A lot of times, creators may even find their shows on platforms they have not distributed to (don't panic; it's perfectly normal!). Most of these sites don't have comment functions; and even if they did, it would be incredibly tedious to go through them all.
In this article, we'll introduce ways we used to gather audience feedback in the past when starting out as podcasters, after which we'll show you the tools we created based on the struggles we faced along the way.
But first…
Why do I need audience feedback?
Why do businesses hand out feedback forms? Why do suggestion boxes exist? Why do Facebook, Instagram, and other social media sites allow users to leave comments under posts? That's because feedback is important. As creators, we sometimes can't easily find the flaw in our creations. In management terms, we call this "overconfidence bias." It's a totally humane and understandable response. This is why getting feedback from others can be really helpful to help us:
Discover which content people enjoyed, so that we can make more of them (or variations of them)
See what people didn't like and consider improving or removing these segments
Understand listeners' background better to tailor future new content
Engage and draw a closer bond with listeners (to build a strong fanbase)
Let's talk about your podcast, episode, and description boxes...
Here's the thing: If you've set up a way to gather feedback but don't constantly encourage your listeners to leave their comments, they're not gonna use it. YouTubers constantly tell viewers to "Don't forget to like and subscribe" because usually, it takes more than once for people to take action. 
Whichever method or platform you decided to use, place them into your description boxes– and I mean both show and episode description. If you want people to head over to your Instagram profile, you better have left your IG link for others to click on.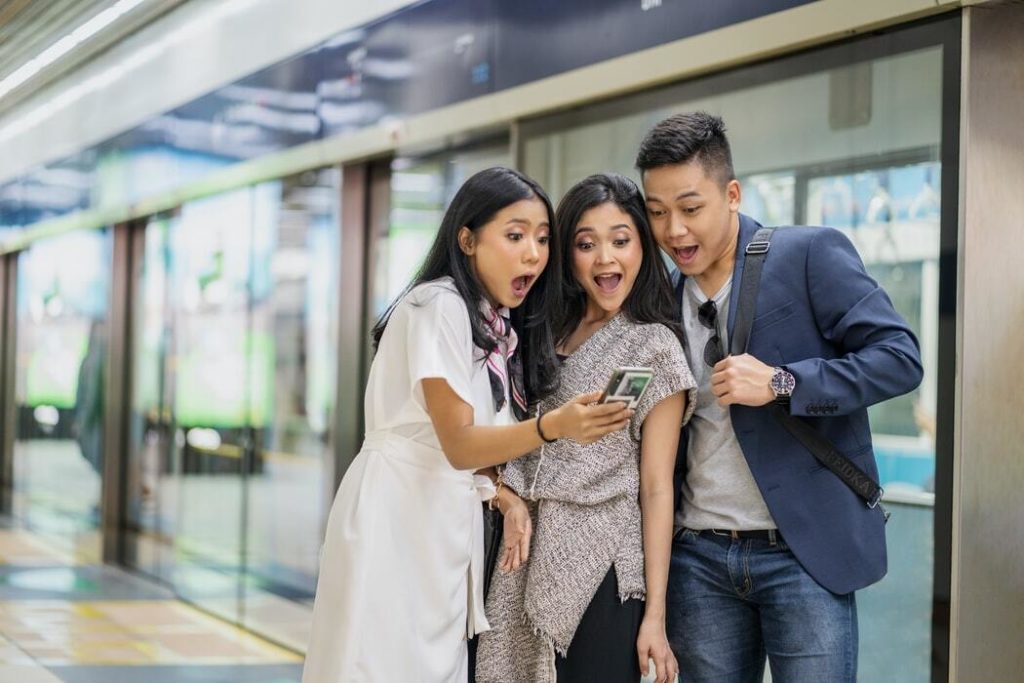 1. The most obvious...Use Social Media
These are tools you probably already have, so maximize them! Today, the top social media sites used worldwide still remain to be the household names Facebook, Instagram, Twitter, YouTube, Reddit, Whatsapp, LinkedIn (in no particular order), though recent developments have placed TikTok on the running.
User and podcast profiles. Whether you choose to keep them separate or combined is entirely up to you; but we find that you must at least create profiles for your podcasts. Make a Facebook page, an Instagram account, a Twitter account, etc. This not only allows you to spread information about your show; it's also handy for those looking for your podcast and are finding ways to connect with you (plus, tags).
When the followers of your following see the interactions, The increased exposure and activity may possibly even trigger any one of these platforms' algorithms to help you become a viral celebrity. Of course, you don't have to be on and active all the time, but it helps when you want to nurture a following.
Use the search bar. You probably won't find much if you're just starting out, but once you've got things going with a growing audience, you can periodically try searching for key words related to your show. You might find others talking about your show (or looking for something similar to your show), and you may want to connect with them. 
Along this process, you'll most-likely find other similar podcasts within the same domain. Check out their stuff and connect with those that catch your attention. You may form a special type of friendship or end up collaborating with each other (which means you can share fanbases). In case this doesn't happen, it's still nice to have a fellow podcaster's friendly support.
Necessary, but extremely tedious
Nowadays, it's almost difficult or impossible to find a form of entertainment that does not create an "official" social media medium for fans. After going with this for some time, we found that the downside of using social media to collect feedback is:
Having to jump from one platform to another, constantly, everyday…even during family holidays
Missing out on some comments (gets buried) when I don't check them everyday
Very time-consuming, tedious, repetitive process
Can't attribute comments to specific episodes 
Fans complaining that we don't respond (It does happen sometimes, but only when we're already exhausted after going through different messages from all the possible platforms)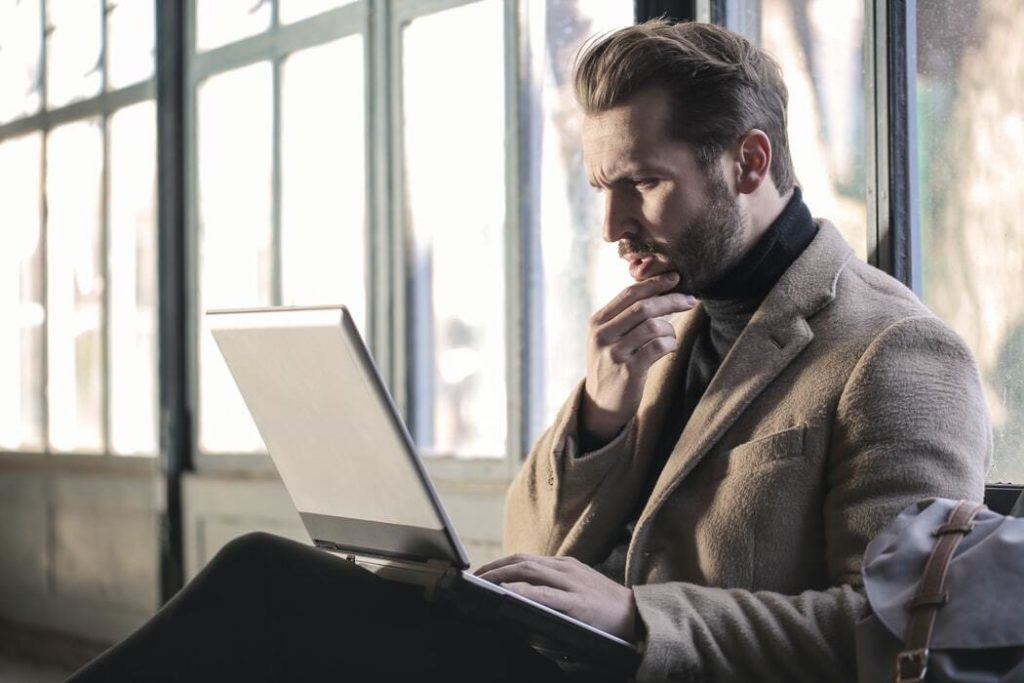 2. Forums and communities...but people are doing it wrong
There are lots of social media communities, groups, and forums that support self-promotion such as on Facebook, Instagram, and Reddit. The problem is, people are usually doing it wrong; so they just end up looking like spam content (or spam page/ group). What we usually see is:
Hey! My new episode is out. Let me know what you think
Spotify: *inserts link*
Apple: *inserts link*
Google: *inserts link*
Based on personal opinion and preference, it would be more effective to promote with sincerity and substance. For example, it would be helpful to talk a little bit about the podcast episode: the story and inspiration behind it, the special guest you had on show, the main takeaways from the episode, the value behind listening to this episode. This way, you'll be attracting more of the right people. 
Another important thing to address is the multitude of link-pasting in the post. It just really looks messy and unprofessional. Try using an all-in-one-place universal link tool, so that you can use 1 link for all of your platforms (and other stuff like social media, e-store, website, etc.). We would recommend FLink, which is an all in one link for podcasters. You don't have to paste the links in on your own (reduces human error and labor) since Firstory does it automatically, and you can include your other non-podcast-related links. (You don't have to redirect or switch hosting platforms to use FLink).
Here's a new and improved self-promotion post sample: 
Our latest episode featuring worldwide motivational speaker, John Doe, talks about 8 easy habits that can help us restore our inward strength amidst the daily stress and grind. I tried them out, found them really helpful, and thought you guys might like it too!
We would really appreciate any thoughts and feedback you guys may have.

Listen here : https://open.firstory.me/user/outoftheblue/platforms
Keep it short and concise. If you have the option to edit certain portions of the text (bold, italics, etc.), that would be extremely helpful in keeping your post more visually-appealing. In many podcasting groups and forums, you'll also come across listeners looking for podcasts in specific genres or covering certain topics. It would be perfect to respond to these posts, since it's more likely for them to listen to your show and provide feedback, given that they're already interested in your niche.
3. What about creating your own community?
Nowadays, there are LOADS of ways for creators to form communities with their fans, where fans can also interact with each other. There are Private Facebook groups, Discord servers, Reddit forums, Telegram group chats, and even the subscription-based Patreon. 
One issue with having one of these communities too early into the creation stage is that they may end up becoming a barren land, a silent city, or "a dead server." Think of it as hosting a party. How many people are likely to show up? Will they stay to socialize with other guests or will they head home immediately afterwards? It may take up some extra effort on your side to lead and guide discussions.
You may also want to consider the perks you're willing to offer for your loyal, supportive fans later on when your show grows. Many creators have communities that are exclusive to Patreon subscribers, where enable a more intimate bond-forming with these fans. 
Ultimately, it may be a good idea to create your own podcast community; but keep in mind that not everybody would be willing to join, and not everyone will be on the platform of your choice. It still isn't the easiest, most low-investment way for people to leave a feedback, especially for first-time listeners.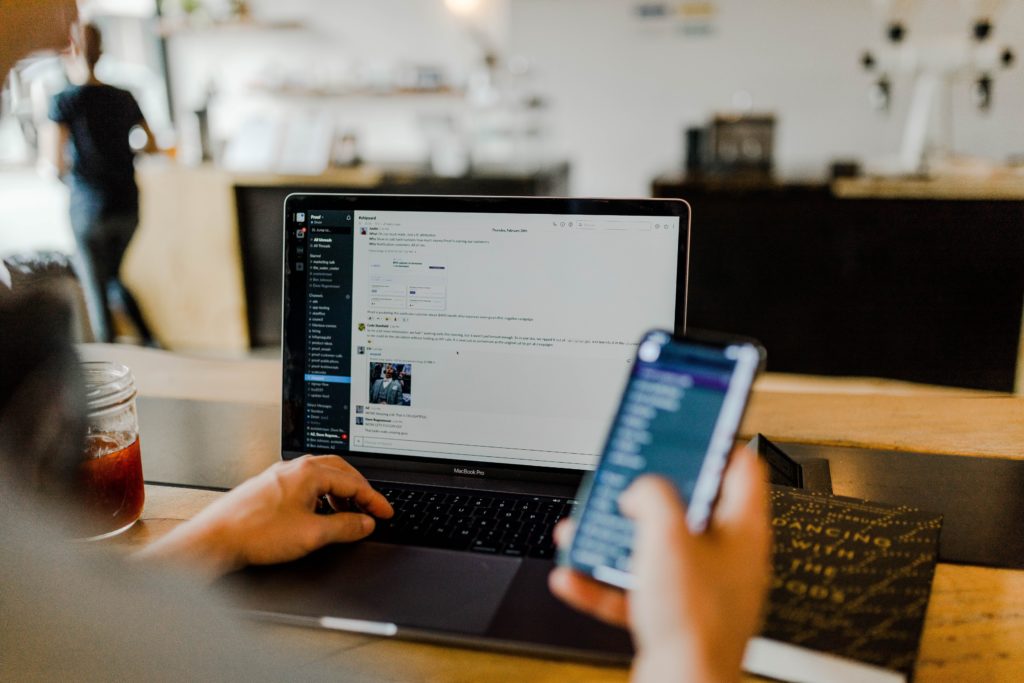 4. Emails, phone numbers, and PO boxes... but do they really work?
Emails are great for business partnerships, opportunities, collaborations, and connecting with advertisers (but not exactly for collecting audience feedback). Displaying it publicly exposes you to:
Unsolicited spam mail
Fan mail burying critical business mail
Your personal information simply out there
The best practice when including your email address in publicly-accessible spaces (like your podcast description box) is to set it aside for that specific purpose. Meaning, you shouldn't be using the same email for your day job, school, personal correspondences, social media accounts, bank information, etc. 
Phone numbers may possibly be handy if a huge amount of your listeners come from the same country (also depending on whether your country still utilizes phone numbers). Otherwise, that would just defeat the purpose of putting it out there. The downside of using phone numbers include:
Receiving unsolicited spam phone calls (potentially "burying" important calls)
Audience feedback in the form of phone calls? You'll have to answer them in real-time
It's not inclusive for worldwide listeners
Your personal information simply out there
Similar to when using emails, it would be best practice to separate your real, personal phone number from this publicly-displayed number. In fact, set it aside for this specific purpose as well. Don't use the same phone number that you use for your work, personal contacts, bank information, etc.
PO boxes are a great way to receive tangible fan mail without giving away your home address. That being said, you should never put your actual home address out there. Depending on the nature of your podcast, if it is related to your business, then you may want to include your business address, if necessary. Otherwise, best leave it out to protect your personal privacy. 
It would be unusual for anyone to send in their feedback, however, through PO box. They're usually going to comprise of positive fan mail. Though positive fan mail is also a form of feedback, it leaves out constructive criticism feedback, which are also important for any creator.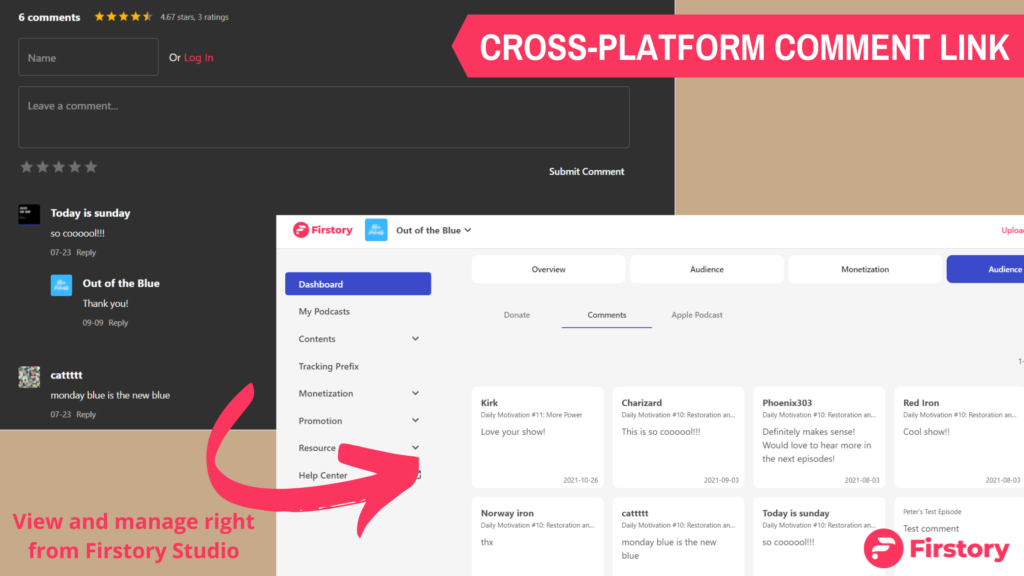 5. Our first solution... the cross-platform comment link
Everything we've included so far were regular stuff creators use to connect with their fans. However, as you have seen, they're either way too tedious or not inclusive enough to gather as much comments efficiently. Why can't podcasts be like YouTube where people can simply and conveniently leave feedback and creators can respond directly under the threads? Because podcasts are scattered across multiple platforms.
So we thought… what if we could create a platform to gather all these people in a similar fashion, in a more inclusive and efficient way? That's why we created our cross-platform comment link as one of the features on Firstory Studio's hosting services, which anyone with a web browser can use.
Technically, anyone listening to your podcast likely has a web browser, so inclusivity's in check. This is how it works:
When posting your new episode through Firstory Studio, click on the button "Add comment link."
A clickable link will automatically be generated in your description box.
During your podcast, inform and encourage your listeners to leave their comments through the link.
 Listeners can leave their comments with and without signing up (via Facebook or email).

If they sign up, they would be notified when you respond to their comments.
If they don't sign up, you can still respond to their comment; but they would only see your response by checking back.

As the creator, you will be notified via email and on the Studio app whenever someone leaves a comment; and you can respond to the thread directly from Firstory Studio.
It's a pretty straightforward process, and our pioneering users got to experience a 67.5% engagement rate. We understand that since it's such an unusual way to gather feedback, it might take a little bit more than normal to encourage listeners to start using this link. 
That is why it's also important to inform listeners about how easy the process is and to let them know that you'll be replying and responding to their feedback. Better yet, it would also be great to address a few comments in every episode (e.g. Respond to episode 9 comments in episode 10), so that your audience knows that their feedback reaches you.
You can try out the actual thing in one of our sample episodes: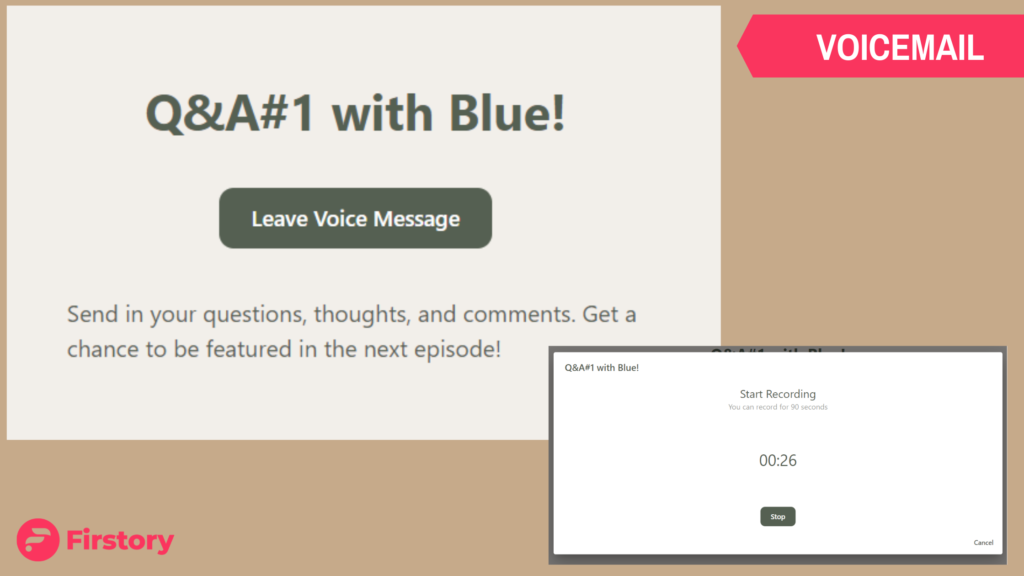 6. We took it up a notch with Voicemail
We were thinking about calls and phone numbers… then it occurred to us that the difference for this lies in the use of voice. However, as we have discussed earlier, you wouldn't want to have to answer all of them in real-time. We've got work, studies, family, and friends to spend time with apart from our podcasting lives.
So we thought… why not give the audience a voice? After all, people like to get involved; and that was how the Voicemail function was born as part of Firstory Studio's hosting services. This is how it works:
Create and open up a voice message inbox on Firstory Studio.
Copy the link provided and paste it onto the description box (or any other platform).
Listeners click on the link and are directed to the inbox you created.
Listeners have 90 seconds per recording to leave their voice messages. No signup needed.
You'll receive the voice messages in real-time from Firstory Studio.
Listen or download the messages and use them in your next episodes!
This one's just as straightforward as the comment link in number 5. Through this, we give our listeners the power to answer our questions, tell their stories, share their experiences, and give their thoughts verbally. Then, podcasting becomes a conversation between the podcaster(s) and listener(s). 
You can try out the actual thing by sending us a voicemail:
Which methods and platforms should I use?
It is best that you first understand your audience demographics before deciding on the platform and medium. By demographics, we don't just mean age and gender: We also mean behavior and attitude towards your show. There is not a single one-fits-all solution in most cases; if you can and want to employ all of these methods, go ahead! But make sure you're willing to constantly invest that amount of time and effort. You don't want your listeners feeling as if you don't care, do you? 
That's why we encourage podcasters to use our solutions: The cross platform comment link and voicemail. Although it will take awhile for people to adopt these new methods of interaction, it only gets better once it starts rolling! 
We've prepared video tutorials on our YouTube channel for a visual guide on how it works. Feel free to like, subscribe, and click on the notification bell to get updates on our new podcasting solutions: