"What is Firstory?" Is it a Good Hosting Platform?
Have you been seeing and hearing about this new platform called "Firstory," but don't know what it is or what it does? We don't really want to define what the product is, since different users would find different value in the platform. However, simply put, Firstory is a freemium podcast hosting platform that both podcasters and aspiring podcasters can use to get their voices heard on platforms like Spotify, Apple Podcasts, and most other directories. 
Not only does Firstory help distribute podcasts, it also provides exclusive tools to help creators connect with their audience, promote their show, and grow their podcasts. If you're here, you've probably heard of mainstream hosting platforms like Anchor, Buzzsprout, Transistor, and Simplecast. Great! You're likely already knowledgeable of what exactly podcast hosting platforms are for. In case you don't know, here's an article for you:
But what makes Firstory different from mainstream podcast hosting sites? Read on as we show you exactly how Firstory stands out.
In this article…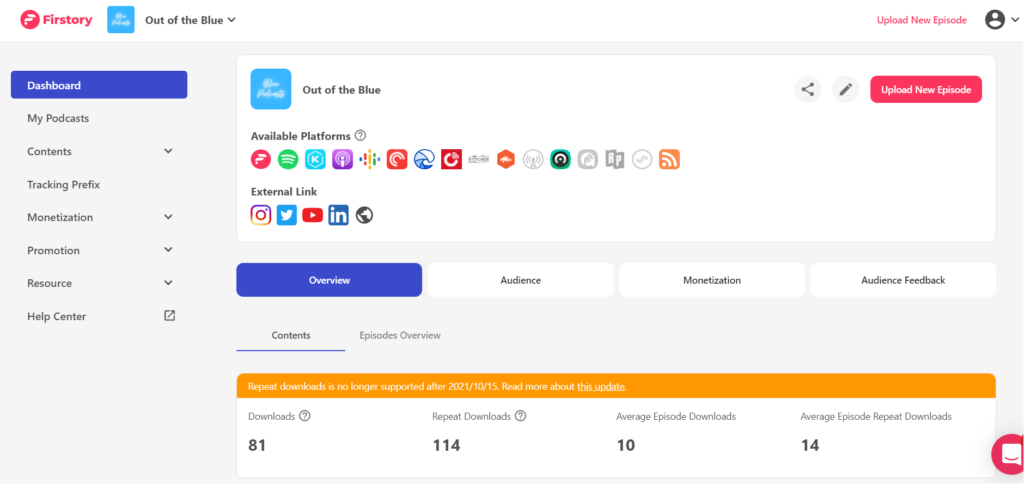 User Interface and User Experience
If you're anything like me and a lot of users out there, it is important to have a clean, visually-appealing, easy-to-use interface. Why? Because you'd want to upload your episodes in the most relaxed, least-stressful manner possible. Can you imagine spending hours just looking for a function that's gotten buried somewhere due to a messy, over-complicated interface? 
What about new podcasters stepping into this world? It can be overwhelming, and podcast hosting platforms are here to make podcasting easier for creators- not the other way around! The learning curve should be kept at minimum; and anyone (even those without podcasting experience) should be able to jump right in. Firstory Studio is made specifically for ease, convenience, intuitiveness, and seamless workflows with a beautiful interface designed for the most OPTIMAL user experience.
It's simple, but equipped with powerful, useful tools to enrich every podcasting experience. Great things do not need to be complicated.
Exclusive, Innovative Podcasting Tools
Firstory focuses on the creator-fan relationship. We believe that this is KEY to every creator's sustainable success; and this is the core reason as to why Firstory aims to bridge the gap between podcasters and listeners. As an effect, many of the Firstory-exclusive tools are built around this concept.
As time progressed, we reshaped existing tools and created new ones based on the feedback and suggestions of actual users. They prove to be unique and unrivaled until today. Tools like FLink, Voice Messages, Cross-Platform Comment Board, Auto-Generated Websites, One-time Monetization, and Recurrent Subscription can ALL be found in this single hosting site. Firstory is your all-in-one hosting. Apart from these tools, the Free Plan alone already includes:
One-Click Distribution

to select platforms including Spotify

UNLIMITED storage and bandwidth

(upload as many episodes as you want with no playtime restrictions. Obtain as many downloads and drive as much traffic as you can.)

Apple Podcasts Comments Integration

where you can view your show's ratings and reviews directly from Firstory Studio

Built-in royalty free music library

where you can both download and upload original music (attribution made seamlessly for creators)

Asian Distribution Platforms:

Publish your podcast onto the top Asian podcast directories such as KKBOX and reach a wider audience!
Emphasis on Audience Connection
Did we mention that Firstory aims to bridge the gap between podcasters and listeners? When you have a strong connection with your audience, a bond forms. It's more than just information and entertainment at this point; it becomes a RELATIONSHIP.
As you get to know your listeners better, increase the interaction and engagement, your audience also learns more about you. As time passes, you'll find more true, loyal fans who are willing to invest their time (and even provide monetary support) to their favorite creators. As a creator, you'll also find yourself becoming more excited and motivated to create quality episodes that will appeal to your listeners. This is what Firstory stands for and believes in.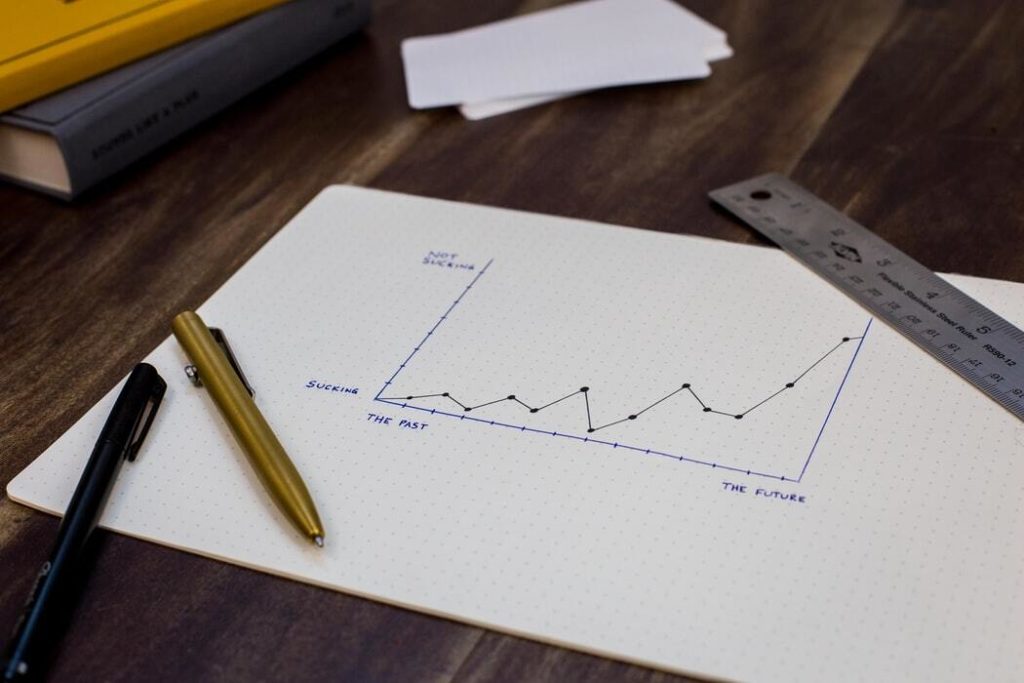 Sustainable Podcast Growth
This isn't your typical one-hit-wonder sort of thing. Firstory believes in SUSTAINABLE podcast growth founded on a strong relationship with listeners. Never underestimate the immense power of a loyal fanbase. After all, the fanbase is every artist and creator's backbone. History shows that creators who took their supporters for granted reached fame only to be later exposed and taken down by the so-called "cancel culture." 
Treat your fans well, value and treasure their input; this is the secret ingredient to sustainable podcasting. In the meantime, let us further fine-tune and come up with better tools to help you strengthen this incredible relationship with your listeners.
Monetization Systems and Options
This hosting platform really thought of everything and got you covered. Creators can have both one-time monetization and recurring subscription reward plans to monetize their content. One-time monetization basically acts as a tip jar where listeners can contribute at any moment because they want to, without having to commit to a subscription model. 
On the other hand, the Recurring subscription monetization is similar to Patreon, except specifically made for podcasters and built into your hosting platform. Subscribers are charged monthly via credit card; and creators are able to come up with exclusive rewards for subscribers. You can also monitor your income dynamics of both these built-in monetization channels right from Firstory Studio.
We also support 3rd party monetization systems such as Patreon, Ko-Fi, PayPal, Venmo, and other platforms you might be familiar with. You can add these links as part of External Links onto Firstory Studio; and they would immediately show up onto your FLink, Podcast website, and Embedded Player.
Great Value and Pricing Options
As we have shown you earlier, the  Firstory Free Plan contains most of the essential tools every podcaster (whether beginner or experienced) would need. Many of these items, such as unlimited storage and bandwidth (downloads), come at a cost on other hosting platforms. 
So why is it free in Firstory? Are there any hidden charges? No, absolutely not. Firstory believes in making the best podcast hosting available to every podcaster and has worked around our resource capabilities and partnerships to make it possible for the Free Plan to contain so many amazing features that would normally be paid.
More advanced and unique functions are also available through the Pro and Enterprise Plans; and honestly, the pricing's pretty good for the additional value it can provide. A lot of hosting platforms overcharge for subpar functionalities, but Firstory knows how to provide the best value at the lowest possible prices.
Customer and Team Support
I say this without bias: The Firstory Team constantly finds ways to improve and strengthen user experience while consequently resolving any issues faced as quickly as possible. Customer support is easily accessible, live, and completely direct. You reach a team that genuinely cares about your journey and growth as a creator.
We listen, analyze, correct, and create. Hosting your podcast on Firstory is equivalent to having the team of developers who's got your back. I've said it before and I say it again: Firstory aims to make the best podcast hosting available to every podcaster. The company stands by this vision through their mission of bridging the podcasting-gap by providing the best possible power tools for your shows. 
Still unsure? Feel free to reach out to us through our Discord channel, Twitter, Reddit, or Firstory Studio Live Customer Support. We're more than happy to help and assist with any questions you may have 🙂