Repurposing your content (or podcast) is a smart, effective way of working. By using one content in multiple channels, you can get more benefits than one and exponentially grow your podcast:
Save on production/ post-production time and energy
Potentially earn multiple streams of income
Diversify & tap into different audiences
Meet, connect, and network with various types of creators
Hone your creator skills & discover your strengths
Before deciding on which channel to go for,  it would be smart to first take a step back and look at the resources and talents that you already have. Your personal characteristics and skillsets can greatly affect the type of diversification to get into. Here are a few thoughts to consider:
You love to write and type out your experiences // You hate writing
You're comfortable with showing up on camera// You don't want to reveal your true identity
You're naturally outgoing and likeable// You're mostly shy and introverted
You're skilled at creating graphics and designing stuff
You like experimenting and coming up with working solutions
After assessing yourself, it's time to look at the different types of content channels you can get into: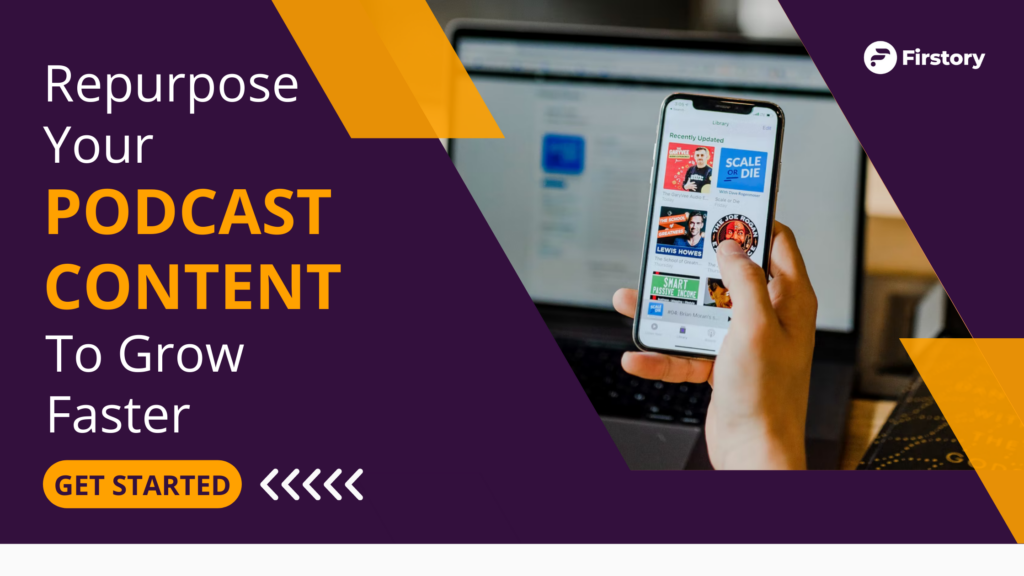 1. Blog Posts and Articles
Do people still read blogs? Yes, and 77% of Internet users regularly read blogs according to some statistics and study. In fact, people who prefer to scan for quick information would rather read blogs and articles rather than watch YouTube videos. 
If you enjoy writing, typing out experiences, and even doing some graphic design, blogging may be a great fit for you. You can turn your podcast into a blog (or vice versa) by talking about:
Your podcasting or blogging process
The complete experience with booking and talking to your guest
Providing podcast transcripts, supplementary materials, and show notes
Other types of documentation.
Through blogging, you'll be able to nurture your own website brand, credibility, and hone your SEO skills. In the digital marketing world, SEO is a valuable skill; and you can definitely learn this through blogging!
2. Sharing Clips and Quotes on Social Media
If you've got a knack for digital art, visualization, and simple editing, turning snippets of your podcast into visual clips and quotes will definitely be a piece of cake! Audiograms are particularly popular for podcasts on Instagram.
This is a great way to maximize your podcast audio file and your podcast social media as well. In fact, this is one of the 14 podcast marketing and promotion strategies that have been proven to work. If you're looking to hone your corporate skillsets, social media community and promotion is another valuable digital marketing skill.
Many podcasters record interviews with guests on video conferencing applications such as Google Meet, Zoom, Microsoft Teams, and even Zencastr. You can reupload these footage onto YouTube. This way, you can get audiences on both podcast platforms and YouTube.
Don't worry about video editing! You can post your video footage raw as it is. If you want to spice things up a bit, you may want to cut up the bloopers and interesting segments into a special video coverage. With this, you can even drive your Spotify and Apple audiences to your YouTube channel– doubling your views and downloads!
The catch with YouTube is your willingness to reveal your personal identity and appear on camera. Many podcasters choose to do podcasting because it does not involve putting out physical appearances. If this is you, you can still post your video podcast onto YouTube by editing the audio file onto a simple background. This might attract less YouTube viewers, but it's still worth a shot!
4. Online Courses and e-Books
Podcasts who are centered on providing self-help, consulting services, financial literacy education, marketing tips, etc. usually double up their podcasts into businesses. Needless to say, you can still do this regardless of your podcast theme. Here are a few ideas:
Make paid premium content, and release it publicly for free after a certain period of time
Compile all the key elements and content of your podcast into online courses or e-books
Provide supplementary, deeper content or analysis throuogh online courses and e-books
Make it about podcasting & be a podcast mentor to new creators
If this kicks off, you might even consider going into formal publishing or opening up a small consulting office.
Although you can definitely start a newsletter and email subscription without a blog, it would definitely be handy for you to start one hand-in-hand with your blog. That's hitting 3 goals at one time! 
Suppose you already have a blog, newsletter, email subscription, online courses, a consulting business, YouTube channel, or a successful social media account, you can always repurpose your content into any of the other types OR even get into podcasting, if you haven't already.
You can easily start your podcasting journey with Firstory for unlimited free storage & bandwidth, audience engagement tools, podcast promotion tools, and other stuff!
Enjoy these tools when you switch from another hosting platform without losing your subscribers, published episodes, and downloads metrics.